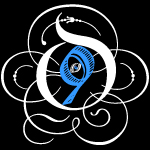 ---
Orpheus Nine was first conceived as a solo project by Jason Kresge in the late 1990s. Envisioning eclectic, keyboard-driven rock music, Jason crafted works that served up piano, organ, and synthesizer as aggressive lead instruments.
After a long period of experimentation, Jason knew that additional musicians were needed to bring the right kind of energy to his songs. He teamed up with drummer Daniel Nydick in 2005, and the two spent a few years gradually refining their sound. The result: modern progressive rock with infusions of classical, jazz, metal, and electronica.
By 2011 the lineup had expanded to include bassist Tony Renda and guitarist Matt Ullestad. This quartet enjoyed a brief run together before scheduling conflicts forced a temporary hiatus.
Daniel's departure led to the 2012 arrival of drummer Mark DeGregory. With a new lineup and a newly invigorated mission, the band is back to work and ready for action.
Based in New Jersey, Orpheus Nine is currently recording its debut album.
---
© 2008- Orpheus Nine